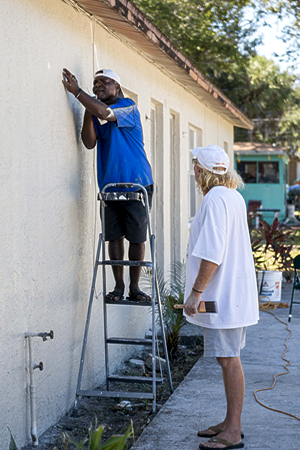 For the unsheltered homeless in and near downtown Clearwater, there is no current solution to their condition. While these chronic homeless comprise only a small segment of the total homeless population (approximately 70-90 individuals), they also have the greatest impact on the local community. The group is highly visible, results in high community costs in terms of emergency systems and interaction with law enforcement and has a negative economic impact on businesses.
Going Home will invest in reducing rather than managing homelessness. It will become a sustainable solution.
Clearwater will see measurable significant reductions in homelessness when the homeless are connected to housing assistance and services to help them achieve and maintain stable housing.
The pilot program's design has 3 components:

Leverage preexisting relationships with the homeless and coalition organizations to facilitate the intake process.
Rehab Tieman Village and provide housing and/or help reconnect the homeless with family and other caregivers, and
Sustain services to program tenants to address income stability and inner security; such as transportation, employment training, medical care and mentoring through a network of volunteers from the coalition organizations. Helping people move into housing is not enough – providing ongoing support services and assistance helps tenants remain stably housed.
Community Service Foundation Tenant Relations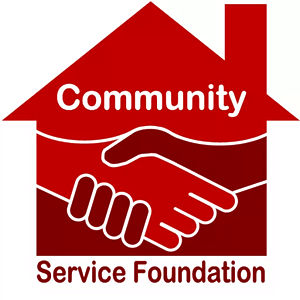 The Community Service Foundation staff dedicate their joyful service to enrich the lives of tenants. Specific support includes providing financial guidance through counseling about credit repair and budgeting — with funding available, we provide financial support for bills and emergencies such as car repairs.
We also support their wellness through finding health resources, child care, and school aide and grants. And, in an effort to connect with tenants we publish and distribute a monthly newsletter to reinforce our code of conduct policies and support programs.
The Lease Agreement between the Community Service Foundation Inc. and the Tenants shall apply code of conduct provisions as follows:
Description: Crime / Drug-Free Housing
Resident, members of the resident's household, resident's guests, and all other persons affiliated with the resident: Shall not engage in any illegal or criminal activity on or about the premises. The phrase, "illegal or criminal activity" shall include, but is not limited to, the following:
Engaging in any act intended to facilitate any type of criminal activity.
Permitting the premises to be used for or facilitating any type of criminal activity or drug related activity, regardless of whether the individual engaging in such activity is a member of the household, or a guest.
The unlawful manufacturing, selling, using, storing, keeping, purchasing or giving of an illegal or controlled substance or paraphernalia as defined in city, county, state or federal laws, including but not limited to the State of Florida and/or the Federal Controlled Substances Act.
Violation of any federal drug laws governing the use, possession, sale, manufacturing and distribution of marijuana, regardless of state or local laws.
Engaging in, or allowing, any behavior that is associated with drug activity, including but not limited to having excessive vehicle or foot traffic associated with his or her unit.
Any breach of the Lease Contract that otherwise jeopardizes the health, safety, and welfare of the Owner, Owner's agents, or other residents, or involving imminent, actual or substantial property damage.
Engaging in or committing any act that would be a violation of the Owner's screening criteria for criminal conduct or which would have provided Owner with a basis for denying resident's application due to criminal conduct.
Engaging in any activity that constitutes waste, nuisance, or unlawful use.